My clients used to have to print, sign, scan, and send my contracts back. This was not only cumbersome, but it didn't make a very professional impression. SignWell provided a simple, affordable, and professional-looking way for me to get contracts signed quickly. Plus, it's is easier to use and more elegant than DocuSign. I love it.
Rose Lounsbury - Coach and Professional Speaker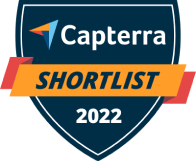 I wish SignWell had existed sooner! We have tried several solutions over the years to collect fulfillment data from clients. Most things we found are too clunky. With SignWell I was able to set up our template so that it's easy to fill out. We send it to clients, they fill it out, and we get notified when they finish. Everything we want and need in one solution.
Cari Adamek - eFocus
SignWell has saved me so much time. I'm able to easily send contracts to clients and contractors much more quickly than I used to.
Carolina Miranda - Cultivating Capital
My business has relied on SignWell to close deals for years and it always delivers. It's an elegant and reliable e-signature tool that does exactly what I need it to. The last thing you want with sales software is for it to introduce friction and cost you a deal. Not only have I not gotten any questions or complaints about SignWell, I've actually had customers ask me which tool I'm using so they can adopt it themselves for their own sales process.
Harris Kenny - Intro CRM
ConveYour helps onboard 10's of thousands of independent sales reps per year. SignWell's API makes seamlessly embedding document signing into our customers' flows super simple. (Their documentation and examples are fantastic). After working with a ton of electronic signature tools we chose to integrate SignWell directly into ConveYour. We recommend them to everyone now."
Stephen Rhyne - ConveYour
I was searching for an affordable simple system to upload and send agreements to clients. SignWell was quite simply the easiest to use and allowed me to get exactly what I wanted without having to pay for extras I didn't need.
Elizabeth LeConey - Consultant
I tried many different platforms before I found SignWell and could not find anything as user-friendly. Using SignWell has freed up the time I can now spend on other daily tasks. I highly recommend SignWell. Just give it a try - it will save you a lot of time and stress.
Nick - Agarwood Eco Capital
Great product! I need about 40 signatures a year at random times. SignWell gets it done for me with only a few clicks. I tested it to see what the customer experience was like on a cell phone and it was seamless!
Rachel Devine - Ontrack Bookkeeping
SignWell is amazing. I was always looking for an affordable option to get contracts signed online, until I found SignWell. The entire experience is SUPER easy, and I can't wait to sign more contracts :)
Ian Sincevich - SFA Media
SignWell is a wonderful platform: easy to use, super effective, and looks great. We care about all these when signing documents with our clients. It has to look great, so the client has a seamless experience. Also, electronic signatures save on so much paperwork. 100% recommend SignWell.
Louis Khalayli - N2 Vision Tech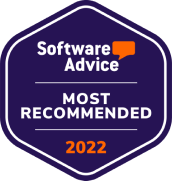 SignWell was exactly what I was looking for: a simple professional and easy way to share client contracts. I tried another option out that was complex and added more work for me instead of simplifying my process. I'd definitely recommend SignWell.
Stephanie Ibemanomare - Coach
I was so thrilled to find SignWell (after lots of research into similar platforms). SignWell is simple to use, with a clean interface, and does exactly what I need it to do. Plus there's no learning curve for me or my clients.
Sarah Rubinson Levy - Consultant
Without any E-signature application to use for daily use, it's frustrating to handle documents that need a quick signature. Using SignWell, I can say that I love how easy and smooth things are going on now. It has a lot of useful features (I love the custom branding). SignWell makes life easy for me.
Gio Angelo Yumul - Creative
It was very easy to get started with SignWell. It was not tedious and anxiety-inducing like DocuSign. I appreciated the peace of mind it provided.
Cesar Sima Falck - Consultant
I love Signwell. I used to send contracts by email and it was overwhelming. Thanks to SignWell I can automate this process and my clients love it. What I like the most is that if someone doesn't sign a contract, they're automatically sent reminders to sign.
Alvaro - Estorion Agency
SignWell has been a tool resource for my business! The templates, document editing, and automation is wonderful. Thank you so much!
Breanna Gonzales - Hospitality Industry
Before using SignWell, the document signing process was a nightmare. We were constantly sending physical copies back and forth, losing track of who signed what and when. Now with SignWell we can now sign and send documents in a matter of minutes. The entire process is streamlined, efficient, and hassle-free. The peace of mind it brings is priceless, and I can't imagine going back to the old way of doing things.
Oladipupo Ayoola - Consultant
SignWell offered the perfect plan for my vacation rental business. Creating, uploading, sending, and receiving the agreement has been super easy and has worked perfectly each time. I highly recommend SignWell.
Danielle Yonchak - Deer Path Retreat
SignWell simplified document signing process at our company. After SignWell, we are better at organizing documents, tracking them and following up on documents for compliance and HR related processes. Love how it clearly calls out who needs to sign and where. GREAT JOB!
Harsh Gupta - Mulltiply
SignWell has been a true game changer for my business. Before SignWell, managing e-signatures were a pain and other competitors were more complicated to use or overpriced. The built in audit/document tracking is crucial and helps so much with verifying signatures are authentic. I love that you can easily revise a document if needed. Overall so satisfied!
Brett Prusinski- WNY Consulting Group