DocHub Alternative:
Why SignWell is a Better Choice
An alternative to DocHub, SignWell is a full-featured, easy-to-use tool to help your sales process run more smoothly. With SignWell, you'll get electronic signing, modern, attractive documents, a simple, straightforward interface. Plus, SignWell offers a full set of features, like document tracking and analytics, document sharing, and templates, to help you communicate with clients easier—and close deals faster.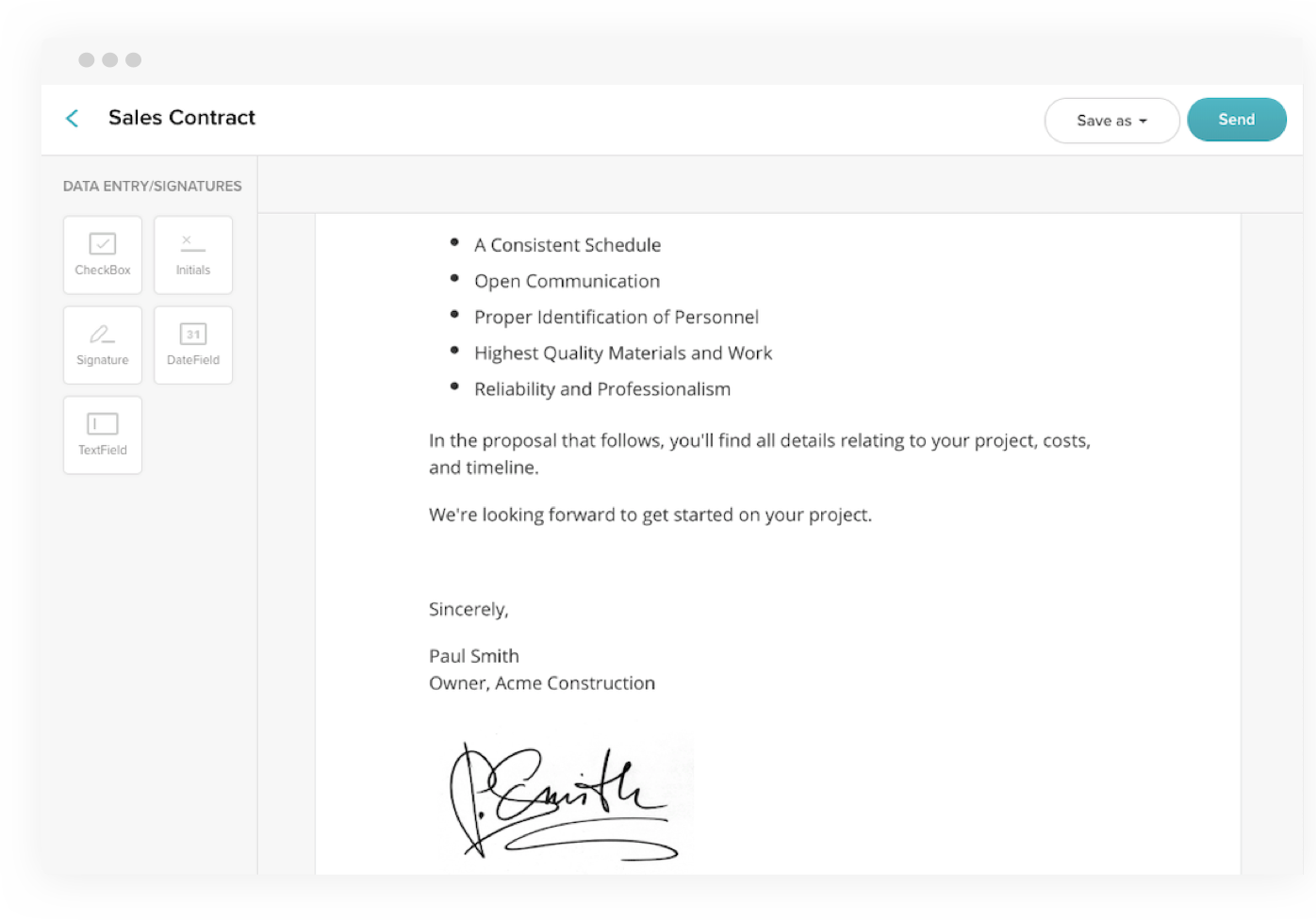 Feature comparison overview
Here is a quick overview of some of the key differences between SignWell and DocHub
DocHub
Price
Starts at $10/m
Starts at $7/m
Tool Type
Document Signing and Tracking
PDF with Signatures Bolted On
Electronic Signatures
Yes
Yes
Share & Track Documents
Yes
No
Approval Documents
Yes
No
Documents Per Month
Unlimited
Unlimited
Looking for an alternative to DocHub? See how SignWell can help your business.
If you need to edit and collect signatures on PDFs, DocHub can be a great choice. But when it comes to managing a sales process from start to finish, most people require a wider set of features.
SignWell offers easy-to-use, well-designed electronic signing, as well as document sharing and tracking, built-in analytics, and the ability to turn frequently-used documents into convenient templates that you can access and send from anywhere.
Plus, SignWell is fully compliant with all electronic signature laws, and you'll be able to keep a record of everything that happened with a document and access an audit log, any time. It's as straightforward for you as it is for your clients and customers, and you'll be able to rest easy knowing that your sales process is protected—so you can spend more time on what matters, like closing more deals.
Document Signing
Close Deals Instantly With Electronic Signatures
No more tedious printing, scanning, and faxing. With SignWell, you'll be able to collect signatures electronically, so it's easy for both you and your clients and customers. They'll be able to view, approve, and sign your documents instantly, right from their computer. Signatures collected with SignWell also come back 60% faster than traditional methods, like emailing a PDF. And, SignWell signatures are as legally valid as pen-and-paper signatures.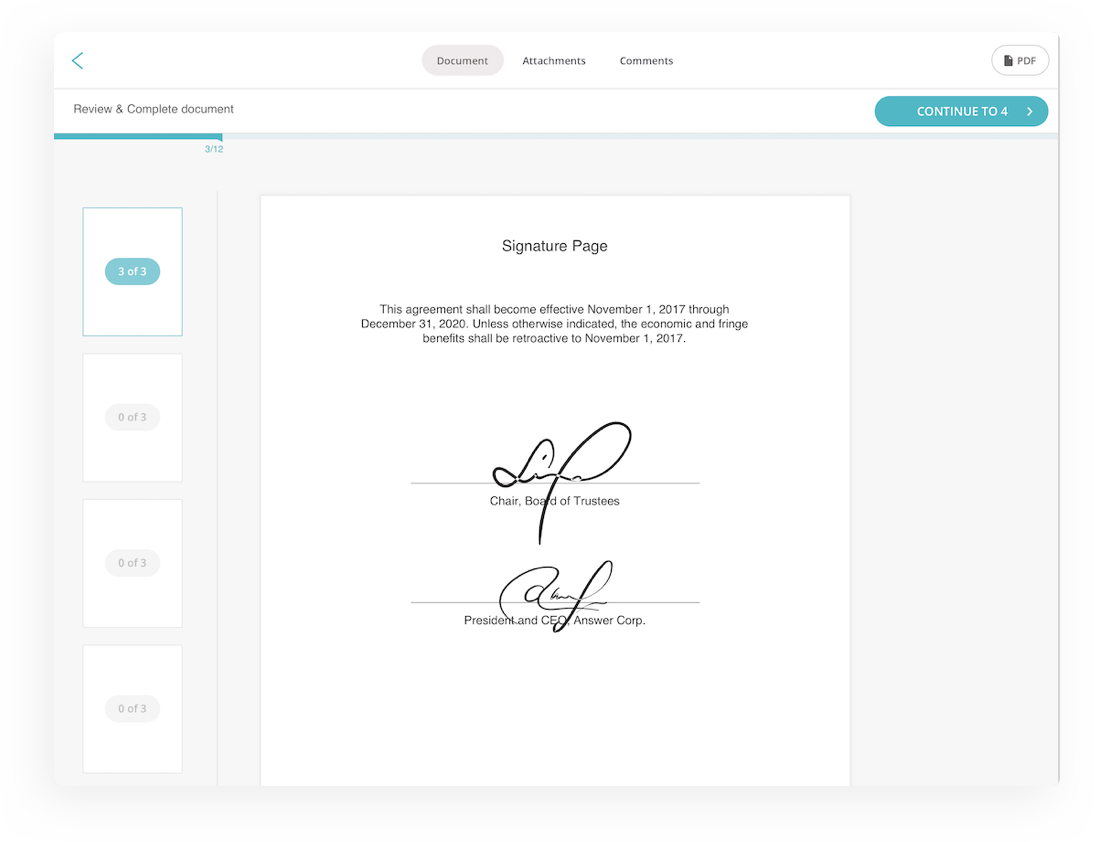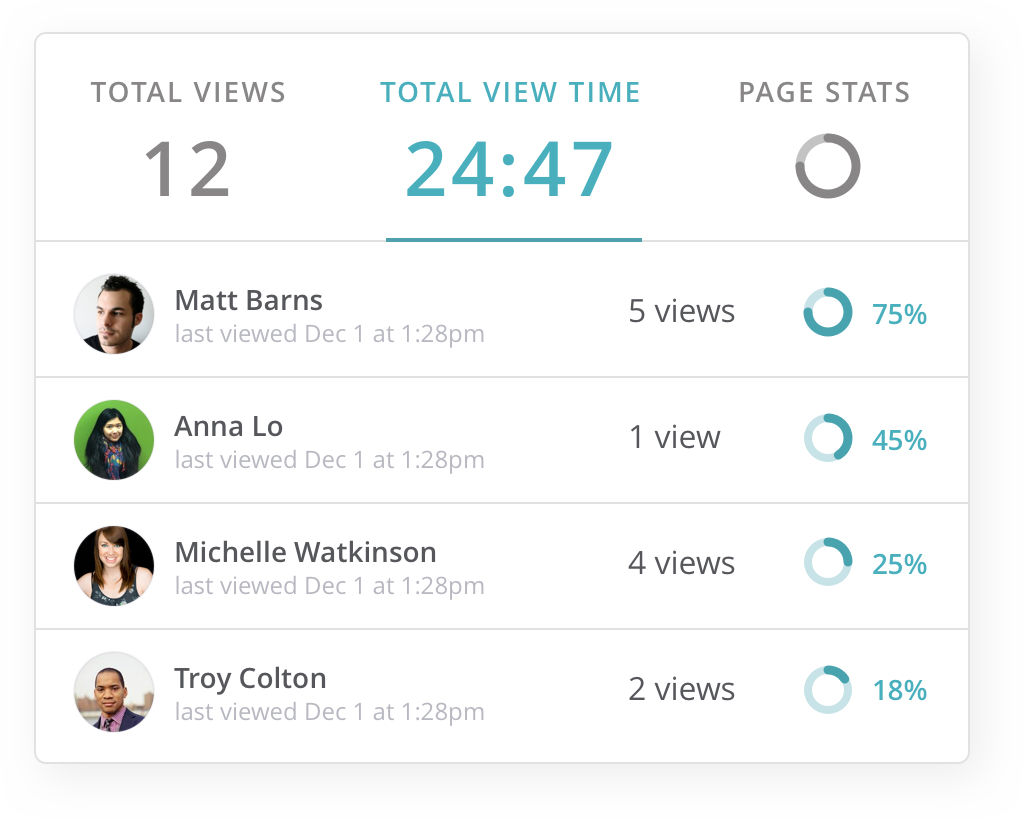 Document tracking and analytics
Insights and Document Tracking Help You Make Strategic Decisions
SignWell offers built-in analytics and tracking, so you can do more than just send a document and hope for the best—you'll actually be able to see if it's been opened and where your recipient left off. You'll know exactly when your sales documents are viewed, and you can easily share and track presentations, statements of work, fillable documents like contracts and proposals, and other read-only documents. With access to page-by-page analytics, you'll be able to determine if it's time to reach out to your prospective client, or if your documents need improvement. You'll get invaluable insights that will help you improve your sales process and close more deals.
Document Sharing
Share and Track Any Sales Documents—No Signature Required
SignWell is the only sales document tool that helps you improve your sales process at every step of the way, from document presentation to closing. You can share all your sales materials, even the ones that don't need a signature, with an easy sharing link. Simply upload your documents and you'll be able to allow anyone to view the page, or you can restrict access to only specific users. Plus, you'll get document tracking and page-by-page analytics for all sales documents, telling you exactly where each person spent the most time. So, if you need to follow up with someone, you'll know right where they left off.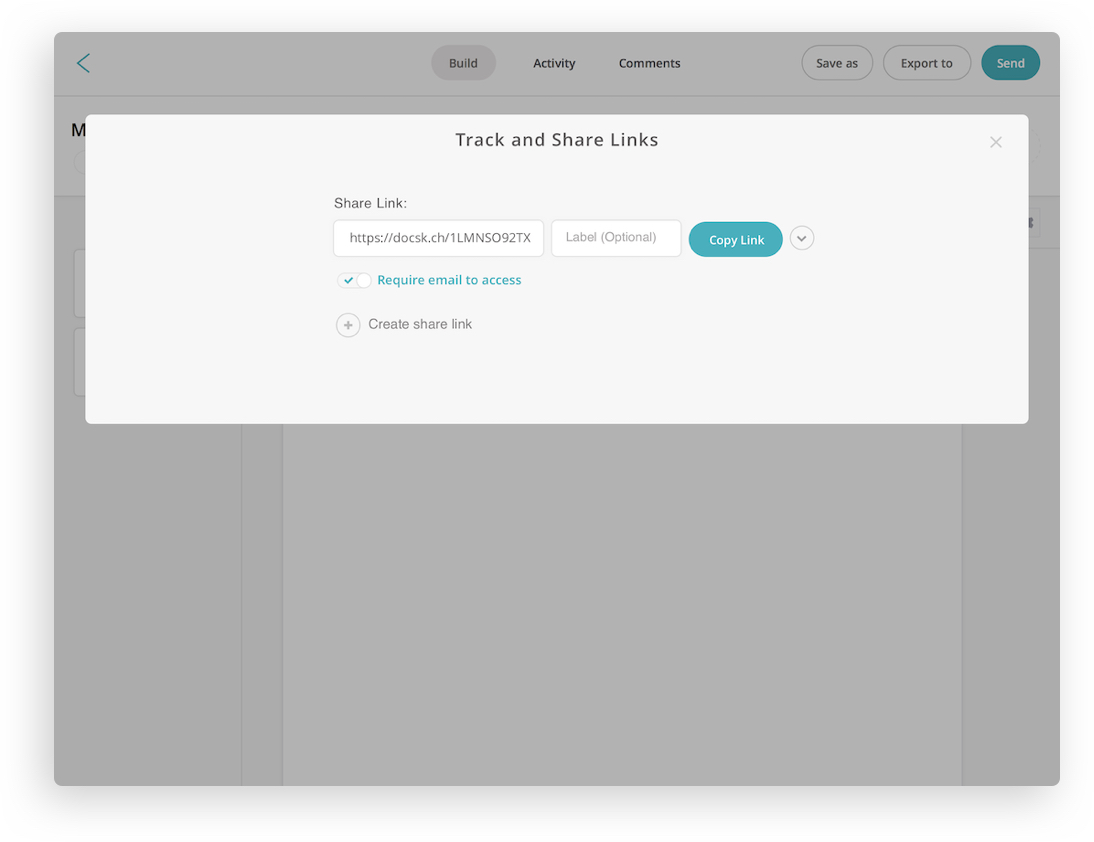 Cut turnaround on getting documents signed by 40% with SignWell
40% faster turnaround on contracts with online signatures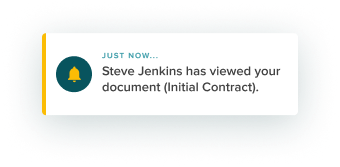 Instant notifications so you know when contracts are opened

100% legally binding paperless agreements, forms, and other documents