Adobe Sign Alternative:
Why SignWell is a Better Choice
SignWell is a straightforward, full-featured alternative to Adobe Sign. With SignWell, it's fast and easy to get the signatures you need, track important documents, and create reusable templates—so you'll be able to save time while closing more deals.
Looking for an alternative to Adobe Sign? Find out how SignWell can better meet your business needs.
Adobe Sign alternative
For big corporations, Adobe Sign can be a great option. You'll get legal, secure signing options for your clients and customers.
But, Adobe Sign isn't the best choice for fast moving teams, as it's geared toward large enterprises. Plus, you won't get certain much-needed benefits and features—like page-by-page analytics and a simple interface.
SignWell offers an easy-to-use, modern design, document signing and tracking, built-in analytic insights, the ability to create reusable templates, and a lot more. Plus, SignWell is simple and quick to set up, so you can spend more time on what matters—like growing your business.
Feature comparison overview
Here is a quick overview of some of the key differences between SignWell and Adobe Sign

Price
Free or $10/m per user
Starts at $29/m
Electronic Signatures
Yes
Yes
Share & Track Documents
Yes
No
Approval Documents
Yes
No
Documents Per Month
Unlimited
Unlimited
Features that help you get the job done sooner.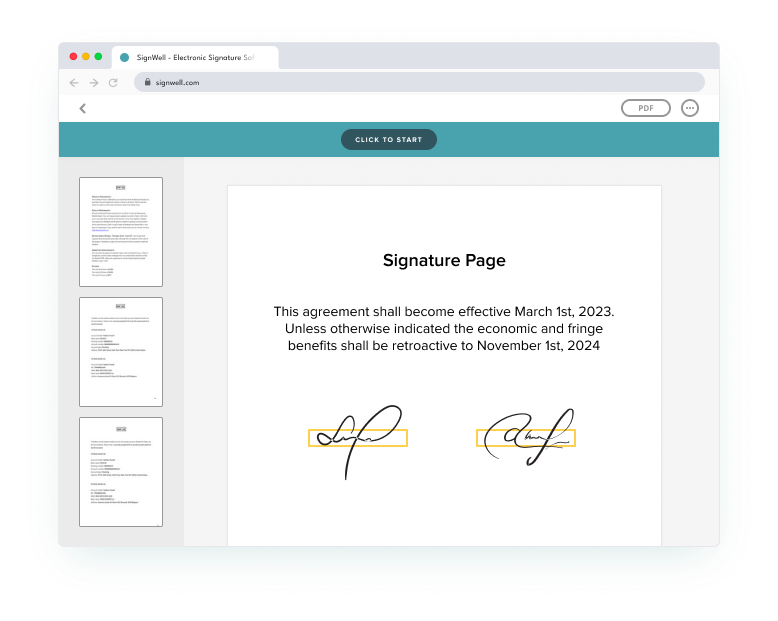 Document Signing
Get Electronic Signatures Quickly and Easily
With SignWell, it's easy to collect signatures electronically, which makes things faster and more convenient for both you and your clients. You won't have to print, scan, or fax documents anymore—your clients and customers can sign directly from their computer. And, with SignWell, online signatures come back 60% faster than via traditional methods, like emailing attachments back and forth. Plus, the signatures you collect with SignWell are as legally valid as pen-and-paper signatures, so it's hassle free and secure for you and your clients.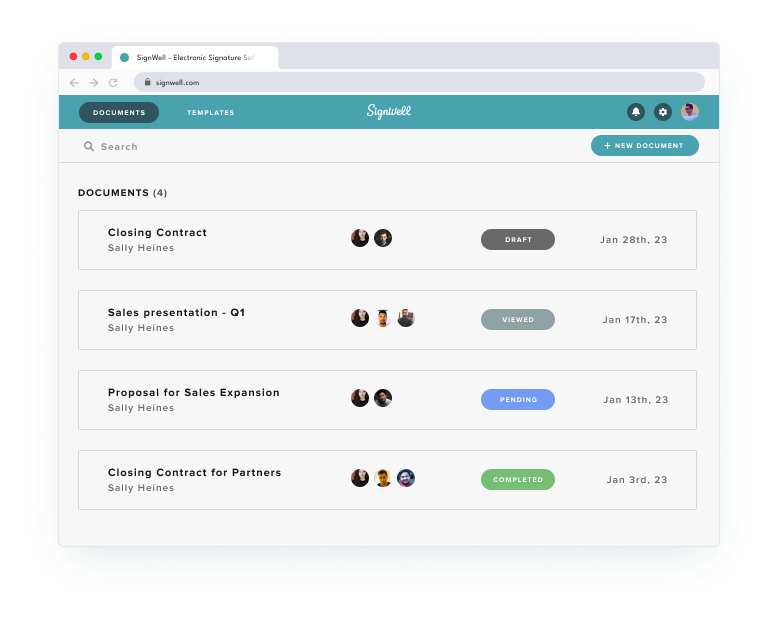 Send as Sales Documents
Instant Sharing, Viewing, and Approval for Important Sales Documents
It's not just for signatures—with SignWell, clients can view and approve important documents instantly. This means you can send over bids, estimates, and proposals, and get fast, easy approval to move forward. Your clients will also be guided through the entire process, so there's no confusion—it's as quick and convenient for them as it is for you.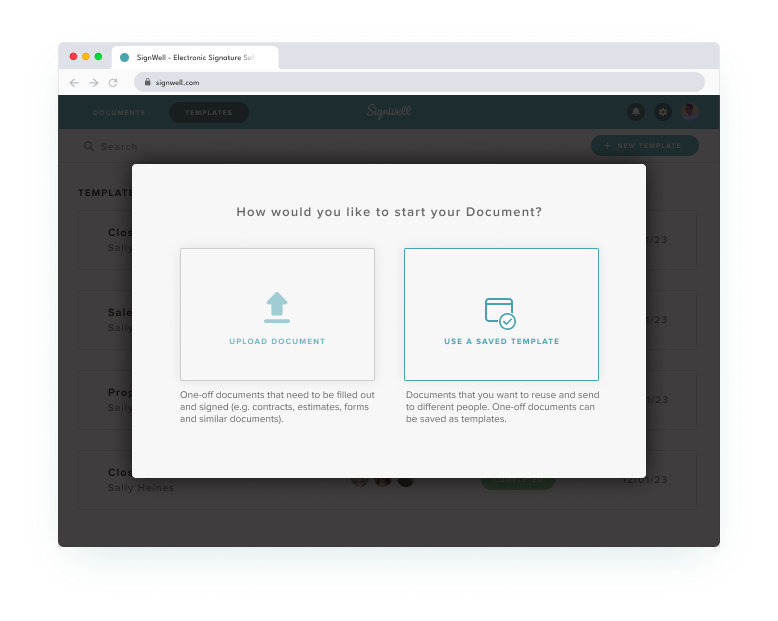 Templates
Save Time by Creating Reusable Templates
Easily create and save templates to reuse over and over again. From contracts, to commonly used sales documents, to price estimates, you'll be able to easily create templates that you can access and send to anyone from anywhere online. You'll get all the built-in tracking data that SignWell offers for your templates, too. Plus, once you send a template, your recipient will also be guided through the process of filling it out—which means you'll get it back sooner.
Cut turnaround on getting documents signed by 40% with SignWell
40% faster turnaround on contracts with online signatures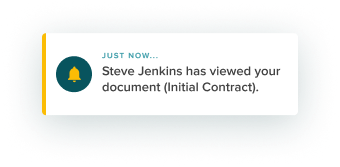 Instant notifications so you know when contracts are opened

100% legally binding paperless agreements, forms, and other documents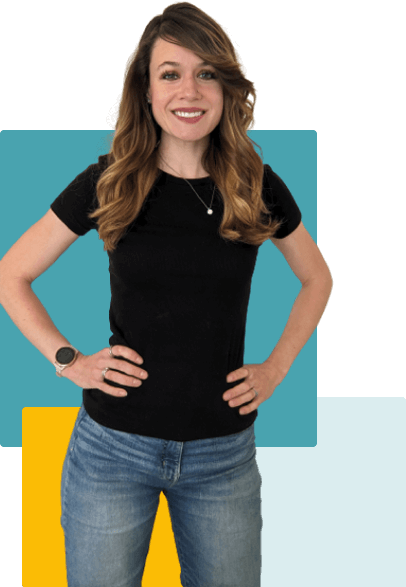 Need help setting up? We're here to help
We're available by email, phone, or over a Zoom call to support you whenever you need it.